Is buying a new home – or selling your current home – on your radar in the near future? If so, 2021 is the year to make moves. With help from the team of experts at CB Caine, we looked into a crystal ball to give you the forecast for what the home real estate scene will look like in 2021. 🔮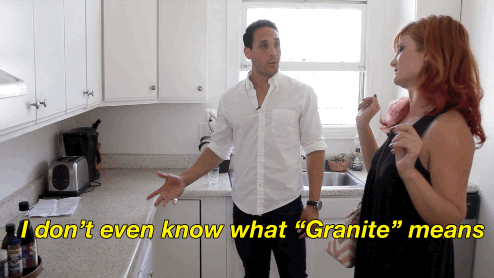 House Hunters | gif by giphy
Fast facts:
📈 Home prices are going up, though at a slower pace than what we saw last year. The National Association of Realtors (NAR) predicts nationally the annual median price of a home will increase by 8% this year.
⤵️ Interest rates are staying low. Economists predict the average annual 30-year fixed mortgage rate will hover around 3.0% in 2021.
🏡 The demand for home-buying is staying high. It's expected to be particularly strong this spring + summer, and to slow down in the colder months.
🏗️ As resale inventory remains slim, many buyers are looking toward new construction homes, a booming segment of Greenville's real estate market that offers a wide range of price points, products + locations.
So, what does this mean for you? If you're looking to buy a home this year, low mortgage rates will help balance out the rise in home prices. Those looking to sell their home in 2021 will want to keep an eye on the rising home prices, and take advantage of the spike in buyer demand. If you're thinking of making a move this year, a CB Caine agent would be more than happy to talk through your options with you.
The top trends driving home-buying in 2021:
○ Greenville is a relocation destination. Remote work is here to stay – and without the need to live close to work, people are moving out of bigger metropolitan areas and into the suburbs and smaller cities, like GVL. 
○ Kitchens sell homes. This is an obvious fact to anyone who has ever bought or sold a home (or binged House Hunters), but it's especially important this year. Quarantine brought out many of our inner home chefs and bakers, and people looking to continue their newfound hobby in their new digs will certainly want the best home kitchen space to do so.
○ People are shopping for second homes. We've all been looking for some sort of escape from all the chaos of 2020. Many of those who have the means are looking to buy second homes for an occasional getaway. 
○ A quiet home office > an open floor plan. Between WFH, e-learning, and just being at home more, having a private space to work (or relax) became a necessity in 2020. In 2021, that could result in a resurgence in divided floor plans, or people upfitting spaces like the FROG or the backyard shed to create a new space to retreat. 
○ Outdoor living. Whether to reconnect with nature or have a social-distanced hang with neighbors, having a relaxing yard, patio or porch is more important than ever.
Interested in buying or selling your home? A CB Caine agent can help you to learn more about how to make it happen in 2021. Ⓟ 
Poll: