Sarah here, from the 6AM City sales team. Over the past 2 weeks, I've been attending the YMCA's Beast Mode On Ramp Training, the YMCA of Greenville's high intensity training program that uses Olympic lifting, gymnastics and plyometrics. While I have very little experience with weightlifting and high intensity interval training, I decided I would challenge myself to learn a new skill.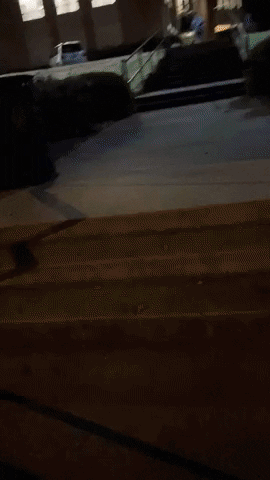 Time lapse of heading into Beast Mode On Ramp Training early in the morning | Gif by the 6AM City team 
What we tried (with pricing): 
I attended 4 training sessions (each at 6:30 a.m. during their open gym time 🥱). Throughout the training, each coach walked me through the workout of the day (WOD) and taught me exercises from weighted squats to "skiing." Since weightlifting and plyometrics are not a typical part of my exercise routine, I needed options to modify or scale, which each coach was able to accommodate. At the end of each class, I was so surprised by how strong I felt and how satisfied I was that I completed a difficult workout. 
Beast Mode is free for members — and through the month of October, it's free to join the Y for non-members. 
What not to miss:
Don't miss the monitor as you enter the class. It contains the daily plan, including the warm up and the WOD. If you have questions about a certain exercise, there is always a coach present to answer questions and help guide you through the workout.

The WOD screen | Photo by the 6AM City team
Once you've completed four On Ramp training courses, you can attend a regular Beast Mode group exercise class or open gym independently.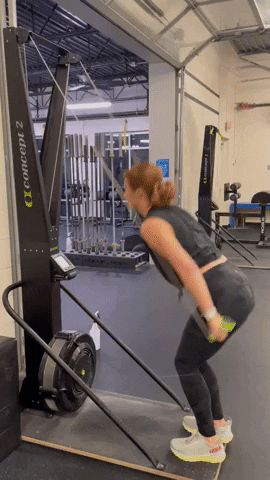 The WOD exercises were tough but fulfilling | Gif by the 6AM City team 

Rigs in the YMCA of Greenville's Functional Training Room allow participants to perform a variety of movements for a full-body workout | Photo by the 6AM City team 

Beast Mode is all about fitness and community | Photo provided by the YMCA of Greenville
What we're still talking about: 
My expectations and reality were quite different. I was afraid I was going to be intimidated by the other participants, but everyone was very encouraging and uplifting. We all remember our first experience trying something new, so there was definitely a level of encouragement that was gladly welcomed.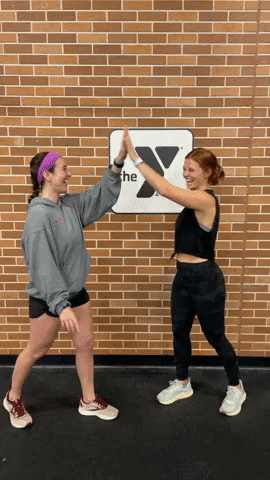 The entire team was warm and welcoming | Gif by the 6AM City team
How you can experience this: 
If you're not already a member of the Y, you can join in October with a $0 joining fee. Beast Mode is included in your membership. 
Things to know if you go: 
Experience:

Beast Mode™ On Ramp Training at the YMCA of Greenville

Price:

Free for YMCA members

Address:
Hours:

Various class hours